Doing Business: Bangladesh moves up 8 notches
Oct 24, 2019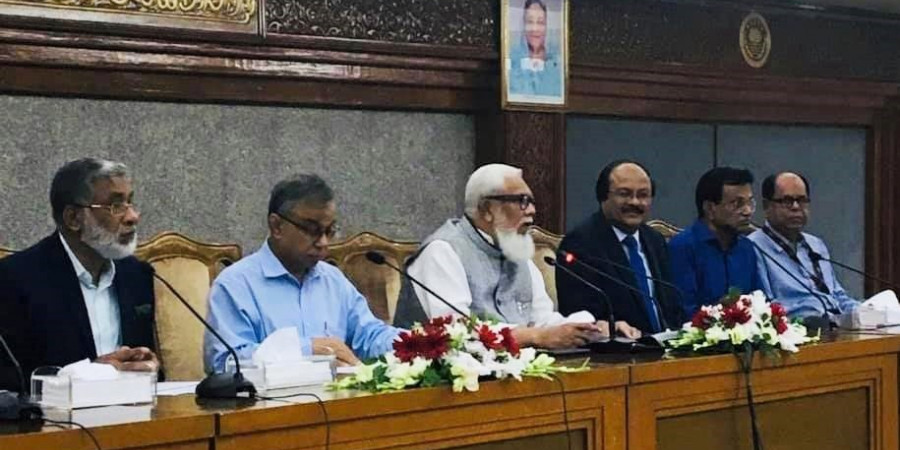 Bangladesh has moved up eight notches to secure the 168th position in World Bank's Doing Business (DB) 2020 report.
Of the ten indicators for measuring regulatory processes that impact business climate, Bangladesh's score improved in five, according to the report published on Oct 24, 2019. Of these, reforms were successfully claimed in three indicators, which are:
Starting a business: Bangladesh lowered the name clearance fee for new company registration, abolished digital certification fees and reduced registration fee calculations based on share capital. 
Getting electricity: In Dhaka, the electricity supplier cut the security deposit for a new connection by half and undertook major investments to expand its staffing and digitization of processes; licensing times by the Office of Electrical Adviser and Chief Electrical Inspector were also reduced.
Getting credit: Bangladesh's credit information bureau improved access to credit by expanding its coverage to include five years of records and data on loans of any amount.  
Bangladesh's score also improved in the indicators for Registering Property and Dealing with Construction Permits. The 2020 DB score is 45.0, which is 3.03 points higher than that of last year.
Earlier, Bangladesh was recognized by the World Bank as being one of the Top-20 Improvers, for the first time, in a statement released in September. Bangladesh aims to achieve double-digit ranking by 2021.
GoB initiatives:
Coordinating reform initiatives
Providing support to line agencies
Dialogues with private sector stakeholders

BIDA's role

BIDA has been working on the DB reforms agenda in partnership with the International Finance Corporation (IFC), which provides technical support in developing the DB Reform Action Plan and its implementation.
"Bangladesh's ranking improved because a systematic approach is at work. There is institutional arrangement in working and strategic levels and close monitoring from BIDA, PMO and the Cabinet," said BIDA Executive Chairman Md. Sirazul Islam during the PMO-organized briefing. 
As the Government's key agency for coordination of DB reforms, BIDA will strongly engage and monitor the Action Plan, he said.
To reach its target, Bangladesh has to accelerate reform momentum and implement big-ticket reforms including amendment of Companies Act, Bankruptcy Act, Arbitration Act and Imarat Nirman Bidhimalas, enactment of Secured Transaction Bill, establishment of Commercial Dispute Resolution bench, and introduction of efficient inspection systems for border compliance by developing risk-profiles of businesses.