BIDA talks to Bangladesh-German Chamber of Commerce & Industry
Jun 03, 2020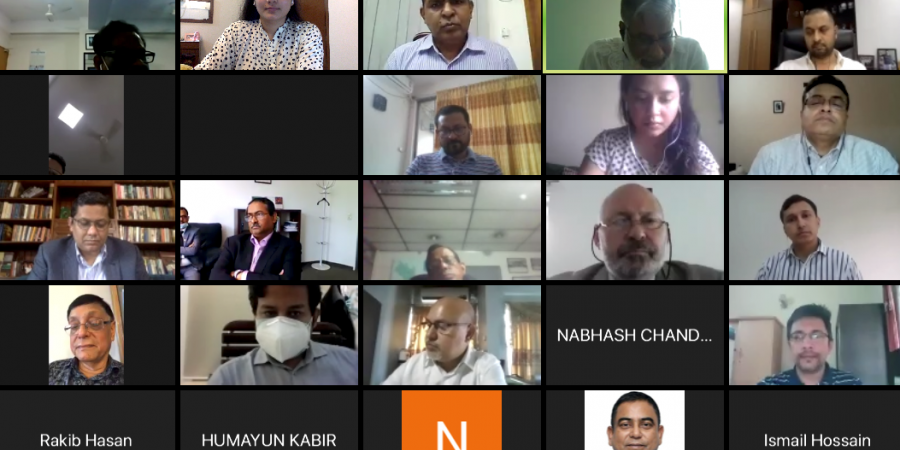 BIDA has held a dialogue with Bangladesh-German Chamber of Commerce & Industry (BGCCI) to address challenges, identify policy expectations and discuss FDI opportunities.
"The government is combating the virus on health and economic fronts. Economic and fiscal incentives have been declared. BIDA has been continuing investor services through online One Stop Service. We are also advocating policies based on recommendations provided by investors," said BIDA Executive Chairman Md. Sirazul Islam, as he chaired the meeting.  
"We would like to help you address the persisting challenges and ask you for help. As existing investors working in foreign companies, you are the best ambassadors for Bangladesh. As our movements are restricted, we would like to engage with potential investors through webinars."  
"We thank BIDA for reaching out to us," said BGCCI President Barrister Omar Sadat. "Many blue chip companies are here today. We are willing to be the ambassadors. We are already getting queries from many German businesses that want to come here."
STOLL Bangladesh Ltd, Kuehne + Nagel Ltd, Sanofi Bangladesh Ltd., Austan Ltd., BSRM Group and Leisure Bangladesh Limited were among the companies that joined the dialogue with BIDA officials along with representatives of Rahman's Chamber.
H.E. Imtiaz Ahmed Resident Ambassador to Germany -- also accredited Ambassador to Czech Republic, Slovakia & Romania -- joined the virtual meeting from Berlin along with his team members. He hoped to organize a German delegation to Dhaka next year.
Shahed Akhtar, Executive Adviser of BGCCI and former ambassador, also joined the meeting. "COVID19 is not a complete total setback. We are still in better position and will bounce back. After World War II, consumption went up and the economy immediately improved. We have many good friends who will not ignore Bangladesh," he said.  
The BGCCI members recommended the deferment of tax and VAT payments for at least six months, reduction of corporate tax from 35% to 25%, better logistics and a more inclusive definition of SMEs by the central bank.
They also discussed the need for greater policy focus on developing the health sector, increased digital interactions with healthcare professionals, research and development in pharmaceuticals, opportunities for locally-producing Active Pharmaceutical Ingredients and more.  
Developing domestic production capacities, enhancing speed to delivery, increased government investment in infrastructure to energise the labour-intensive sectors for cement and steel were also discussed. Facilities for visa extensions and self-assessment tax filing should adapt to the conditions imposed by the pandemic, according to the investors.
The companies also hoped that the government would allow A-category (100% foreign-owned) companies access to stimulus loans.
Germany is Bangladesh's second largest export destination. As part of the overall effort to boost businesses, BIDA has been sending recommendations made by investors to various government bodies.