BIDA to step up for Canadian investment
Nov 25, 2019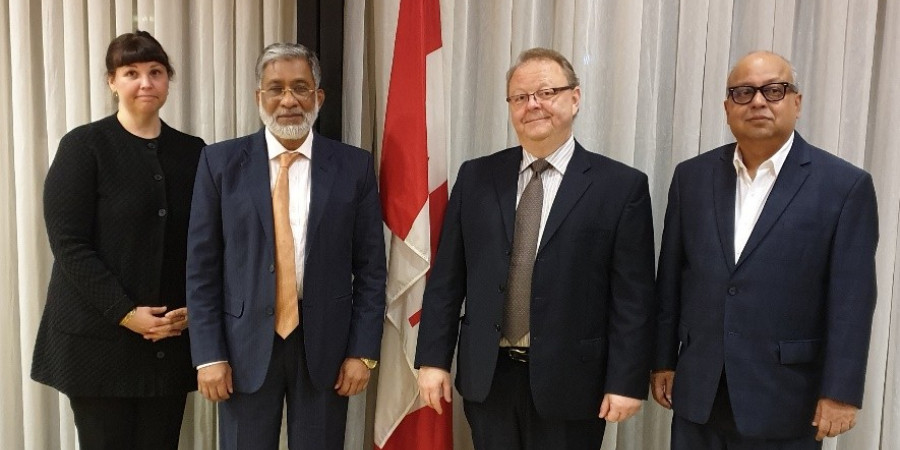 Bangladesh is ready to take concrete measures to attract more investment from Canada, BIDA Executive Chairman Md. Sirazul Islam has said. BIDA is planning a roadshow in Canada to promote opportunities and build a positive image for Bangladesh, he said during a dinner hosted by H.E. Canadian High Commissioner Benoit Préfontaine at his residence on Nov 25.
The High Commissioner discussed potential for Canadian investment in Bangladesh's infrastructure, agro-processing, medical services/training, education and more. The High Commissioner also explored the possibility of investment through Canada Pension Plan (CPP) fund, one of the world's largest sovereign wealth funds, worth over $409.5 billion (Canadian dollars).
"BIDA is working to enhance its efforts of promoting investment opportunities. If Canadian investors feel there are barriers, we will identify and resolve these problems while providing all necessary support," said BIDA chief Md. Sirazul Islam.