BIDA talks to American Chamber of Commerce
May 20, 2020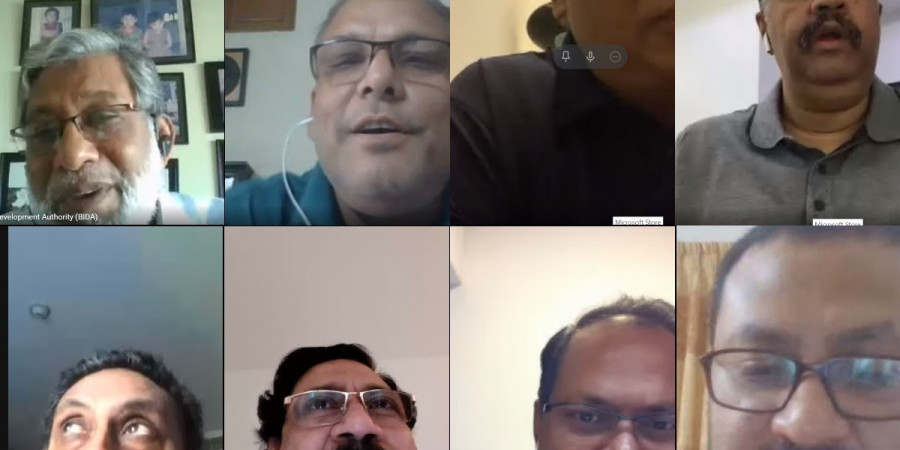 BIDA has organized a dialogue with American Chamber of Commerce (AmCham) to discuss challenges and new growth opportunities during the global pandemic.
"COVID-19 has placed significant challenges for businesses, but it has also created new opportunities for industries," said BIDA Executive Chairman Sirazul Islam. 
"Bangladesh wants more direct and joint venture investments from the US. As our movements are restricted, we would like to engage with potential investors through webinars. Existing investors working with foreign companies are the best ambassadors. We invite you to be our ambassadors and to work with us in identifying new potential areas of investment," he said.     
"We will work closely with BIDA. Best effort will be provided to motivate US investors," said Amcham President Syed Ershad Ahmed.
The Coca-Cola company, Pepsico, Chevron, MasterCard, Metlife, DuPont Bangladesh, CitiBank NA, Energypac, Expeditors and several other top companies joined the discussion attended by all BIDA officials. 
The AmCham members provided recommendations for smoother port functions, waiver of supplementary duties and reducing lead time for export manufacturers.  
Opportunities to scale up business climate reforms were discussed. Increasing the pace of digital transformation including contactless payment were also recommended along with ideas for improved banking services.
The companies also hoped that the government would allow A-category (100% foreign-owned) companies access to stimulus loans.
The decision was also adopted to propose and organize a webinar on private sector policy support with the US Embassy. 
As part of the overall effort to boost businesses, BIDA has been sending recommendations made by investors to various government bodies.     
The United States has the largest FDI stock in Bangladesh, which amounted to USD 3,540.02 million in September 2019. The sectors include Gas and Petroleum, Power, Banking, Software and IT, Textile and Weaving, Non-Banking Financial Institutions and more.
The United States is also Bangladesh's largest export destination.